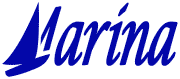 TCFL cardholders are now able to place their own inter-library loan requests. Please check our catalog first for availability locally.
To Place a Marina Request:
Follow the link below to the Marina website and login using your TCFL barcode without spaces
Perform a search, scroll down to find the item you are interested in
Select a pickup location and click the REQUEST button to order the item from the Marina libraries
If You See The Message, Click here to place an ILL request through the Talbot County Free Library, the item is not available through Marina. If you choose to submit the request form provided, you are agreeing to being charged a $5.00 fee if the lender is from out of state.
For further assistance please contact:
Talbot County Free Library
Phone: 410-822-1626
Email: talb-ill@tcfl.org